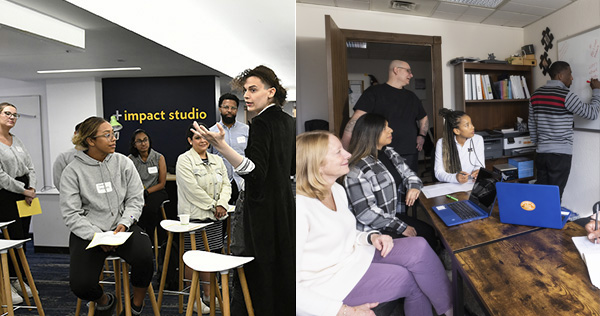 Program Applications Open for +Impact Studio Founders and Fellows, Nonprofit Board Fellowships
Calling all current U-M students! Do you have a strong entrepreneurial spirit? Enthusiasm for interdisciplinary collaboration? A commitment to impact? If so, we want you! Come join our vibrant collaborative community and help take ideas from concept to prototype to scale!

The +Impact Studio Founders Program helps impact-driven creators and innovators bring impactful ideas to life that build a sustainable and just world for all! Using business knowledge, design tools, and research expertise, our experienced and interdisciplinary coaches and fellows roll up their sleeves and work alongside founders to accomplish great things.

Applebaum Impact Design Fellows are part of an interdisciplinary cohort working to support the +Impact Studio Founders Program & prototype studio concepts.

FIND OUT MORE ABOUT BOTH PROGRAMS

Business+Impact's Nonprofit Board Fellowship Program develops cross-sector leadership skills by placing graduate students as non-voting members on board in Southeast Michigan nonprofits.

The 2023-24 Student Application for the program is now available, along with student instructions, and is due Thurs, Sept. 14 at 11:59 pm.

You must attend an info session below in order to participate in the program for 2023-24:

BF Info Session #1
Thurs, Aug. 31 @ 6-7 pm
Zoom

BF Info Session #2
Tues. Sept 5 @ Noon – 1 pm
Blau Colloquium, Blau Hall (food provided)

BF Info Session #3
Wed. Sept 6 @ 4-5 pm
Room 3240, Weill Hall (food provided)

If you are unable to attend due to an academic or religious conflict, please email us to schedule an alternate time.
---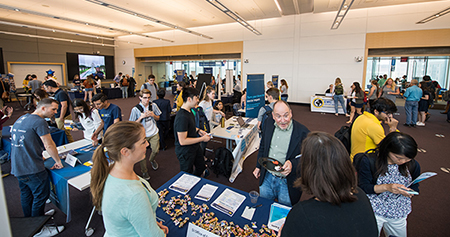 Thurs, Sept. 7 @ 11 am – 1 pm
Ross School of Business
Sixth Floor, Tauber Colloquium
Welcome new and returning students! We hope your summer was empowering and invigorating, because we have a lot of opportunities coming up for you. As part of our mission to make students aware of impact opportunities across campus, we welcome students to our 6th annual Business+Impact Showcase at Ross. Students will have a chance to meet with over 30 organizations and map out their U-M impact journeys. The event will also feature a "Mission & Mocktails Room," and other fun, engaging activities.
---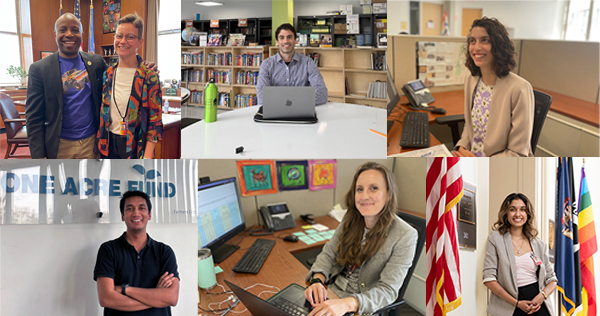 This year, Business+Impact's Summer Fund financially supported the summer impact internships and experiences of 44 U-M students.
Each summer, Business+Impact awards competitive grants for summer internships to MBAs and BBAs in the Ross School of Business as well as MPP students in the Ford School of Public Policy.  Funding comes from the Give-A-Day Fund, General Motors, the Gordon Impact Entrepreneurship Fund, and the Ford School of Public Policy.
We have captured the experience of several interns from around the world, across a variety of focus areas, in students across campus.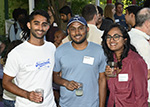 Tues, Sept. 5 @ 4:30-6:30 pm
Casa Dominick's
812 Monroe St., Ann Arbor
Business+Impact and Net Impact are excited to welcome all MBAs to a kickoff Happy Hour at Dominicks, celebrating the beginning of the academic year and renewing friendships while refreshing ourselves. New and returning MBAs interested in impact are invited to gather at this special event featuring sangria and pizza, co-sponsored by Business+Impact and Ross Net Impact.

Attendees will be limited.

RSVP TO ATTEND
---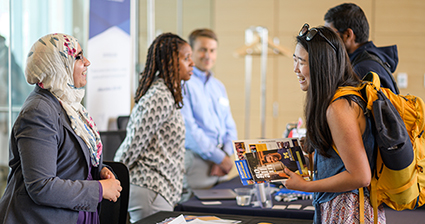 Impact Tabling Events Where You Can Meet Us!
Business+Impact will be taking part in a number of tabling events during the next month where you can meet us and find out more about our programs and our mission:
FTMBA Orientation Meet Centers and Inst – Thurs, Aug 17 11:45 – 1:45 @ Ross Winter Garden

Incoming BBA Tabling Event – Fri, Aug 25 11-12:30 @ Ross Winter Garden

B+I & Net Impact Happy hour – Tues, Sept 5 4:30-6:30 @ Dominick's

Taubman College Welcome Picnic – Wed, Sept 6, 6:30-8 @ The Taubman Patio

B+I Showcase – Thurs, Sept 7 11-1 @ Ross' Tauber Colloquium

UMSI Cross-School Resource Fair – Tues, Sept 12 Noon-1:30 

Social Work Resource Fair – Wed, Sept 13 Noon-2pm @ SSW Basement

VC & Entrepreneurship Resource Fair – Fri, Sept 15 Noon-2 

Earthfest – Thurs, Sept 21 10am – 2 pm @ The Diag


The Business+Impact Gateway provides you with a single location for all things impact. Here you'll find all of the activities, people and key partners working to use their learning to make a real impact in the world. 
At the University:
IMPACT INVESTING GROUP

The Impact Investing Group at Michigan Ross serves businesses that face inequitable financing. IIG's Microfinance Fund provides microloans to entrepreneurs in Detroit and Ann Arbor. Now you can donate to this fund and impact SE Michigan.
---
SCHOOL OF INFORMATION
Apply Now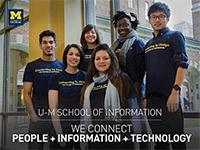 Have an information-based project you're having trouble prioritizing? Your organization can get the help you need from the University of Michigan School of Information (UMSI). Organizations and units on the U-M campus are invited to host a student team who will provide high impact deliverables on your project. Interested? 

Apply here
---
C-SED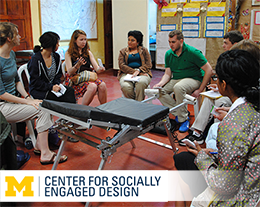 The Center for Socially Engaged Design (C-SED) is looking for a Senior Facilitator to lead C-SED's mission to build a more socially engaged and collaborative research environment at the University of Michigan, College of Engineering. The Senior Facilitator will work with diverse teams to create engaging experiences that foster thoughtful conversations, innovative ideas, and clear paths for collaborative work.
---
PUBLIC HEALTH
Thurs, Aug. 31 @ Noon-1 pm
Zoom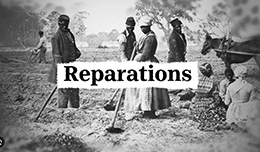 As part of the Epidemiology Seminar Series with Alize Asberry Payne, there will be a discussion on reparations for African-Americans in light of racial equity challenges in Washtenaw County, Michigan.
---
SPECTRUM CENTER
Sun, Sept. 3 @ 2-4:30 pm
Angell Hall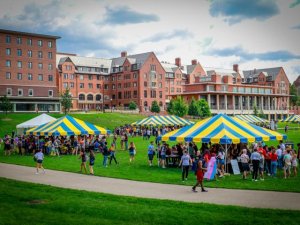 A major part of Welcome to Michigan, Pride Outside is an annual LGBTQ+ centric welcome event providing a space for new and returning students to celebrate the beginning of fall semester with resource tables, lawn games, a drag show, shaved ice, t-shirt giveaways, and more. With partners from oSTEM, Michigan Engineering, and Central Student Government, this event is one of Spectrum Center's largest and sets a positive, energetic, and community tone for the academic year.
---
GINSBERG CENTER

Thurs, Aug. 24 @ Noon-1:30 pm, or
Wed, Sept 13 @ 6-7:30 pm, or
Tues, Sept. 19 @ 4:30-6 pm
Online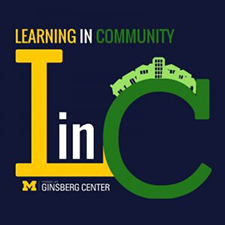 The Ginsberg Center offers multiple workshops to support students and staff who are working with communities through courses, student organizations or independently. Learning in Community (LinC) is an educational workshop and training series focused on supporting those interested in community engagement, social justice, democratic engagement, advocacy, activism and philanthropy.
---
In the Impact Community:

In this externship program starting Mon, Sept. 4, students will learn strategic consulting skills to analyze and evaluate challenges from nonprofit organizations using consulting frameworks, in an overall effort to help them solve their important problems. Selected individuals will dive into their strategic problems, such as development, impact assessment, process improvements, talent engagement, communication, and strategic positioning.

Application info
---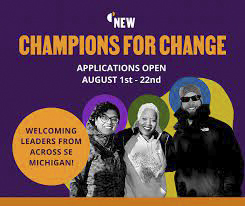 In vibrant communities, all people are welcomed, included, valued and nurtured. Together, we can find new ways to disrupt the many forms of racism. Throughout Champions for Change, we nurture and support Leaders of Color and White Leaders in their efforts for social change. We cultivate dialogic skills, engage in critical self-reflection, and empower each other to leverage our influence to create racially equitable communities.

Application info
---
Tues, Aug. 22 @ Noon-1:30 pm
Tues, Sept. 26 @ Noon-1:30 pm
Online
Join Co.act Detroit and Michigan Community Resources for an enriching series for consultants and professionals who share a deep commitment to helping nonprofits achieve their missions. Through collaboration, peer-to-peer networking, and knowledge sharing, we're making space for a community of practice made up of like-minded professionals passionate about serving nonprofits.
---
Apply by Mon, Aug. 28 @ 5 pm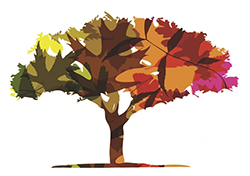 The Ann Arbor Area Community Foundation will be accepting grant applications for the Arts and Culture Grant Program.  To apply you must attend the final Information Session, Mon, Aug. 21 @ 2 pm via Zoom.

Application Info
---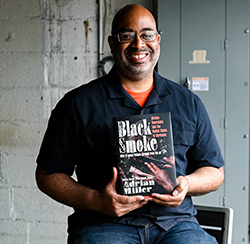 This dinner will be raising funds in support of Ann Arbor's NEW Center (Nonprofit Enterprise at Work), along with their loving and revolutionary work. Zingerman's is thrilled to be able to bring back one of its most beloved special events, the African American Foodways dinner, in celebration of its 20th anniversary. It's an honor to welcome back Adrian Miller — food writer, James Beard Award winner, attorney, and certified barbecue judge.

More info
---
Applications Open
Aug. 7 – Oct. 8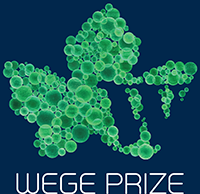 Wege Prize is an annual competition that ignites game-changing solutions for the future by inspiring college/university students around the world to collaborate across institutional, disciplinary, and cultural boundaries to redesign the way economies work. Participants contend for $65,000 (USD) in total cash prizes, all while learning — and helping to show the world — what the future of problem solving looks like.