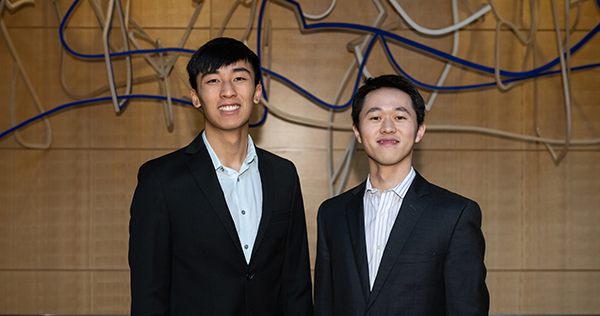 We're excited to share that the winner of the 2023 Michigan Business Challenge – Seigle Impact Track is SeaSpider – (Joe Huang, CS '22; Adam Zhang, BS Environment '23). The venture won the finals on Fri, Feb. 10. SeaSpider is  a student venture aiming at the identification and removal of abandoned fishing nets in sensitive coral reefs. The runner up was International Footprint. This competition is sponsored by the Mark and Robin Seigle Entrepreneurial Innovation Fund and co-managed by the Zell Lurie Institute and Business+Impact.
---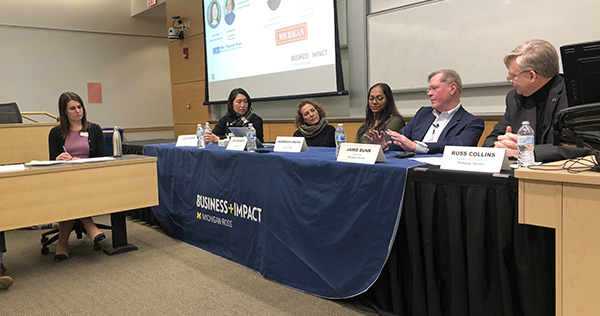 "Community Connections: Forging Equitable Relationships Between Nonprofit Boards and the Communities They Serve"

Wed, Mar 15 @ 5:30-7:30 pm
Blau Hall, B0560
As nonprofit organizations grow, it is easy for board members to become increasingly disconnected from the community members they serve. What actions can boards take to be sure community voices are included, without tokenizing individual community members? How are boards rethinking organizational structures to foster equity and inclusion? We invite the public to join Board Fellowship students and staff for this interactive panel discussion with local nonprofit leaders. Dinner will be served. Please register through Eventbrite.
---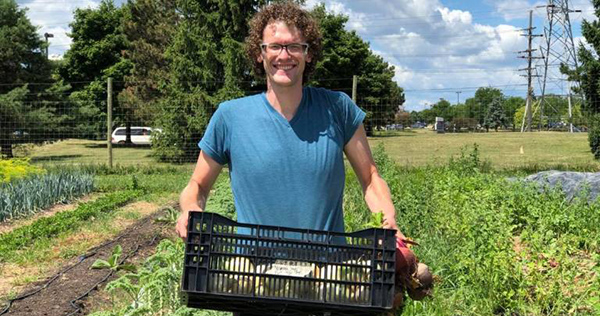 Each summer, Business+Impact awards competitive grants for summer internships to MBAs and BBA juniors in the Ross School of Business as well as MPP students in the Ford School of Public Policy.
 
The application for these monetary awards has just opened and will be considered on a rolling basis until April 18th. Award decisions will be based on the level of need (taking into account other funding being received), consideration of the position, the organization's impact, and the quality of the application.
---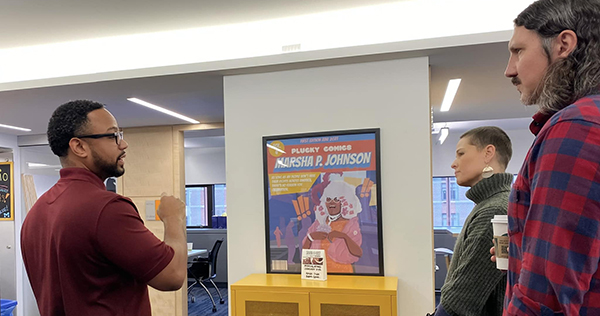 +Impact Studio Stories
Following a very successful Design Jam with UMS, we met up with CultureVerse in the +Impact Studio to continue our dialogue about the intersection of business, design, and the arts! It was such a joy to give them a tour of the Impact Design Lab and highlight the many ways we infuse #designthinking into shaping social impact concepts.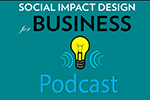 Also, we just dropped a new episode in our Social Impact Design for Business podcast series.  In this episode Jerry Davis of the +Impact Studio interviews five faculty of the University of Michigan to find out what is inspiring them in the area of green energy.  It's titled "Inspiration from the Green Energy Transition."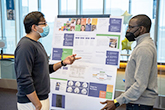 DetroitIsIt wrote a feature on our BA670 +Impact Studio course taking place this semester at Michigan Ross. Entitled "Educating for Purpose to Empower Business to Impact as a Force for Good", the story shares how the +Impact Studio is developing architects of the future that are solving problems with critical thinking. In discussing the course, Jerry Davis says, "The intent is to translate insights from students, faculty, and stakeholders into practical solutions for businesses."

Save Date! Support Social Impact Students on Giving BlueDay
We invite you to give to B+I's Social Impact Internship Fund (313726) on Giving BlueDay March 15! You'll enable Michigan Ross talent to make an impact in the community by reducing financial barriers to complete a social impact internship. Your gift directly supports summer stipends for undergraduate and  graduate students.

Plan to Donate Here
---
Ross DEI Research Awards Program
The Ross Office of Diversity, Equity, and Inclusion, in collaboration with the Dean's Office and the Ross Faculty and Staff DEI committees, is pleased to announce the third annual Ross DEI Awards. The awards will be presented at the Annual DEI Awards event on April 24, 2023. Nominations are now being accepted, as follows:

Faculty Research Award ($5000) – Nomination letters by faculty should be submitted to Donna O'Brien via email (obriendo@umich.edu) by Wed, Feb. 22, 2023.

PhD Student Research Award ($3000) – Nomination letters by advisors should be submitted to Donna O'Brien via email (obriendo@umich.edu) by Wed, Feb. 22, 2023.

BBA Senior Thesis Award ($1000) – Nominations by advisors must be include an extended abstract of the BBA thesis. Nominations should be submitted to Donna O'Brien via email (obriendo@umich.edu) by Fri, Mar. 24, 2023.

J. Frank Yates Diversity and Inclusion Teaching Excellence Award ($5000) – Self-nominations are also accepted. Please complete the nomination form by Wed, Feb. 22, 2023.

Ross Staff DEI Impact Award ($3000) – Nominations are accepted from all current members of the Ross community, including students, staff, and faculty. Self-nominations are also accepted. Please complete the nomination form by Wed, Feb. 22, 2023.
---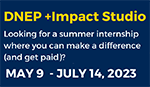 DNEP +Impact Studio for Local Business Offering Paid Internships
The Detroit Neighborhood Entrepreneurs Project's +Impact Studio for Local Business is seeking 15 sophomore and junior interns for its summer internship program starting in May. This is a paid (16/hour), full-time, in-person 10 week internship program that involves working in multidisciplinary teams to implement solutions for a portfolio of Detroit minority-owned businesses.

Apply by Tues, Feb. 28


The Business+Impact Gateway provides you with a single location for all things impact. Here you'll find all of the activities, people and key partners working to use their learning to make a real impact in the world. 
At the University:
STUDENT SUSTAINABILITY COALITION
The Student Sustainability Coalition is a student organization dedicated to promoting a sustainable campus culture by using the Collective Impact Framework to connect and elevate campus-wide student sustainability efforts. Applications for the 2023-24 SSC team are now open. 

Learn more and apply at this link
---
DONIA HUMAN RIGHTS CENTER & PACLSHR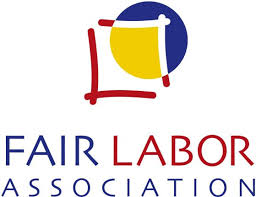 Applications Due:
Wed, Feb, 15 @ Midnight
The Fair Labor Association (FLA) seeks to provide current graduate or advanced undergraduate students of the University of Michigan with two internship opportunities to learn about labor and human rights issues and challenges in agricultural and apparel supply chains. These followships are open to any U-M graduate student or U-M advanced undergraduate student (at least two years of completed college education). Students graduating in Spring 2023 are not eligible
---
FORD SCHOOL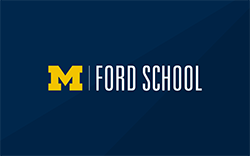 The Ford School hosts a diverse array of timely, meaningful events that engage with students, community, and public policy leaders. During the coming month, the Ford School will host this wide-ranging and powerful series of talks on diversity, poverty and immigration.

New perspectives on college choice: The role of family, gender, and career planning in the education decisions of college ready students from families with low incomes
Feb 16, 2023, 12:00-12:50 pm EST 1210 Weill Hall

Governing for environmental justice
Mar 6, 2023, 4:30-6:00 pm EST
Weill Hall #1110 (Betty Ford Classroom)
---
CENTER FOR RACIAL JUSTICE
Racial Justice Events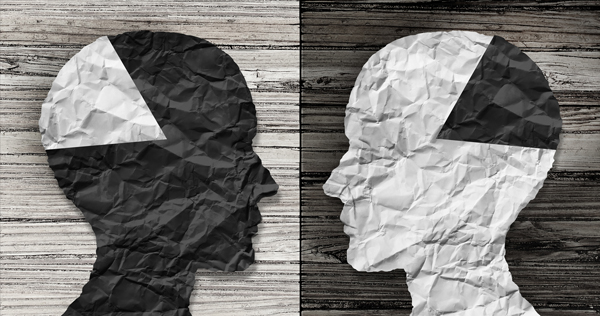 The Center for Racial Justice hosts a diverse array of timely, meaningful events that engage our students, community, and public policy leaders. Here are some upcoming events for consideration:

Farah Mahesri on decolonizing development
Feb 17, 2023, 1:00-4:00 pm EST
Weill Hall (Paul and Nancy O'Neill Classroom)

Changemaking from the inside with Gabrielle Wyatt
Feb 23, 2023, 12:00-1:30 pm EST

Activating joy with Holly Bass: Creative practices for authentic community building
Mar 9, 2023, 12:00-1:30 pm EST

All Events
---
TEDxUofM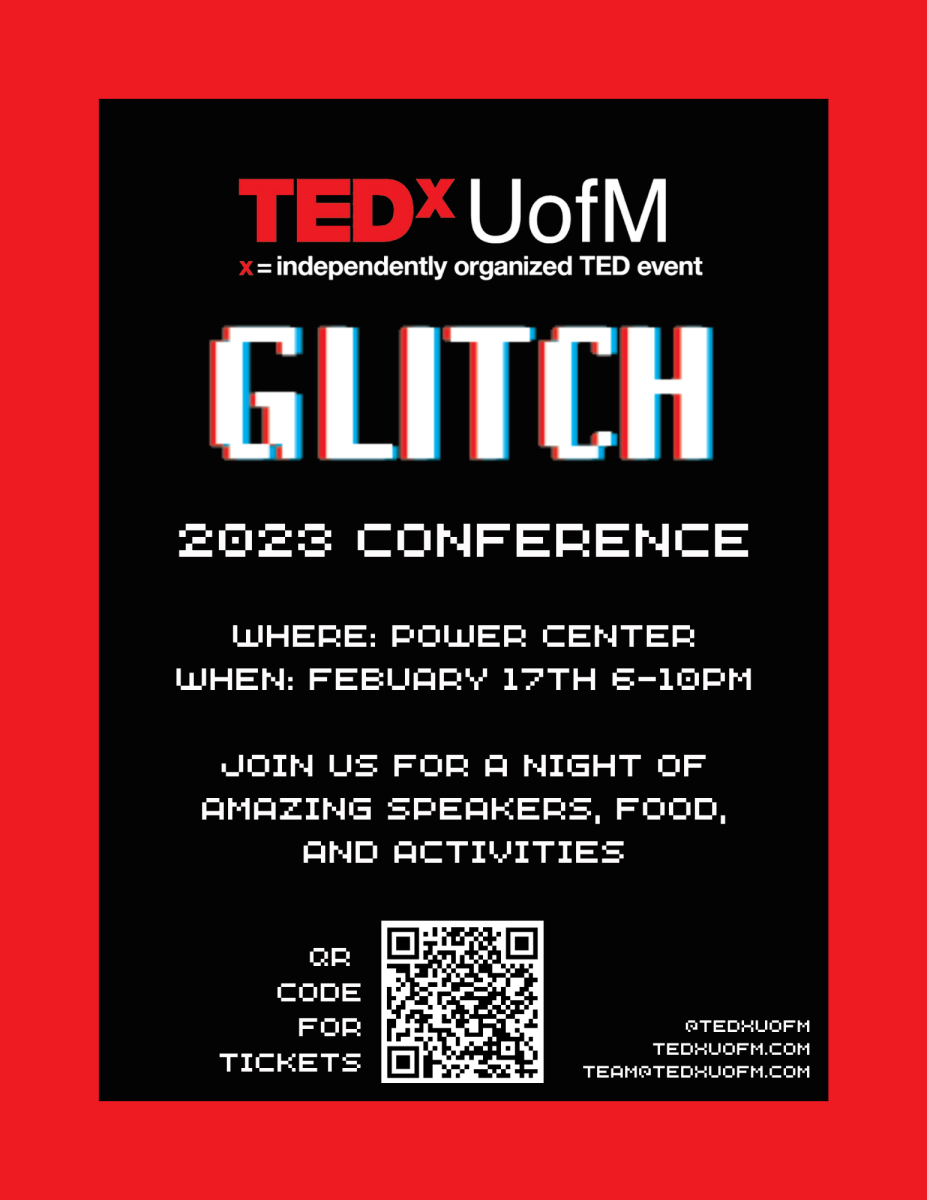 Fri, Feb. 17 @ 6-10 pm
Power Center for the Performing Arts

TEDxUofM is a university-wide initiative to galvanize the Ann Arbor and University of Michigan community for an event like no other; filled with inspiration, discovery, and excitement. Borrowing the template from the world-renowned TED conference, TEDxUofM aims to bring a TED-like experience to the University of Michigan. Plan now on attending "Glitch In" at the Power Center

Get Tickets
---
BUSINESS+TECH

Fri, Feb. 17 @ 10 am – 4 pm
Blau Hall, Blau Colloquium

Business+Tech and the Entrepreneurship & Venture Capital Club will partner to host a Black History Month event dedicated to closing the racial, gender and monetary gaps that exist in the tech, venture capital, and entrepreneurship industries.  Leveraging experiences and connections made at the AFROTECH conference in Austin last November, this first-of-its-kind collaboration will provide participants with an insight into what these non-traditional career fields look like from the perspective of historically overlooked professionals.

Info & RSVP
---
WOMEN OF COLOR TASK FORCE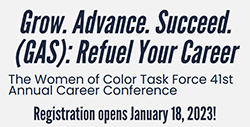 Fri, Mar. 3 @ 8:15 am – 4 pm ET
Virtual and at Rogel Ballroom – Michigan Union
Register by Tues, Feb. 8 at Noon ET
The Women of Color Task Force is excited to host its 41st annual career conference this year on March 3, 2023. Pre–registration is required to participate in all events and sessions. Morning conference sessions will be presented virtually. The keynote luncheon and afternoon sessions will be in-person at the Michigan Union.  All session times are in Eastern Standard Time Zone. The keynote presentation will take place at 12:00 pm EST at a luncheon in the Rogel Ballroom at the Michigan Union.
---
WILLIAM DAVIDSON INSTITUTE
You are invited to enter our competition and support and strengthen diversity, equity and inclusion (DEI) skills and knowledge for today's students, who will become tomorrow's global business leaders. WDI Publishing and the University of Michigan's Ross School of Business are proud to present the second annual DEI Global Case Writing Competition.

More Info
---
DESAI

Applications due
Mon, Mar. 6

Get excited to spend eight months with mentors, subject matter experts, investors, and interns who are committed to your success! Acceptance to the University of Michigan's alumni accelerator adds credibility to your early-stage startup, and provides a strong support system of people who understand you and your business. We've recently expanded our eligibility criteria!

Apply Now
---
CENTER FOR THE EDUCATION OF WOMEN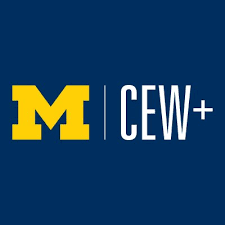 Applications due
Mon, Mar. 6

Applications for four CEW+ fellowships are now open. Fellowship funds for the current application can be awarded in Winter 2023, Spring/Summer 2023, or Fall 2023. Applications must meet be student-designed research that is tied to degree requirements and focused on issues of importance to women, and must involve travel abroad for students in public health, environmental health, or another health-related field. Most CEW+ Fellowships range between $2,000 and $5,000.

Apply Now
---
In the Impact Community: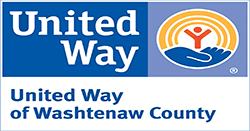 Sign up to participate this month

United Way of Washtenaw County (UWWC) has a vision that by 2030 your zip code will no longer determine your opportunity in life. At present in Washtenaw County, it does. Join United Way on a virtual self-guided learning journey examining the history and impacts of racism and how it shapes people's lived experience in Washtenaw County. Along the way, you'll also receive examples and tools on how to undo racism and build racial equity and justice.

Sign up now!
---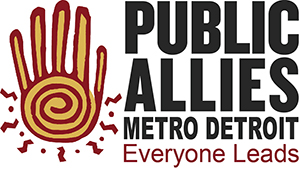 Apply Now

Public Allies Metro Detroit is a program of the U of M-Dearborn, and a proud member of the AmeriCorps national service network. The program is made possible through funding of the Corporation for National and the Community Service and Michigan Community Service Commission. Apply now for fall opportunities.

Application Info
---
Natural Products Expo West 2023 is just over a month away; and the full agenda is now online, featuring everything lined up for a in-person and digital experience! From the exhibit hall to the classroom, and everything in-between, this year's Expo West is built to spark business success in natural products