by Glenn Bugala, Center for Social Impact
AUGUST 4, 2017, Ann Arbor, MI – Three teams of Ross Open Road MBAs spent five weeks this May helping 14 social entrepreneurs across the U.S. with the business challenges they face. The program, in it's second year, is showing steadily increasing popularity at Ross, going from two teams to three this year. This student-run program is co-sponsored by the Center for Social Impact and the Zell Lurie Institute, with transportation provided by General Motors. The program is designed to "give small business owners extra hands in solving complex challenges, and to help students gain real experience understanding the various issues social ventures face."
Three teams (named OKRA, RAZA and WCKD) began their journeys locally, in Detroit on April 30th. On any given week, each team would arrive on a Sunday, spend the week discussing social entrepreneur's current needs, and by Friday, they would be presenting a business solution that was practical and usable. As members of team OKRA said, "This experience forced us to take a year's worth of academic theory and put it into practice and gave us a forum to get to know each other at a deeper level." From a young ice cream company to 100-year-old salt mine, the work is fast-moving and direct.
How Can You Measure the Impact?
The students involved in Ross Open Road 2017 said that a major discovery from the experience was learning that social impact can occur at virtually any point in the life cycle of a business—from the sourcing of materials to the hiring of staff to the customer base to the impact on the community. One company that forced the students to re-examine what a social enterprise business model can look like is Merit Goodness, headed by David Merritt in Detroit. Similar to Newman's Own, David established his clothing company to donate 20% of its profits to a high school mentorship program called Fate. Merritt says, "Merit is not a clothing brand on its own. I wouldn't get up every day to do this if Merit wasn't tied to Fate." Merit Goodness is looking to impact the community in another way going forward—through the hiring of Detroit youth.
What Constitutes Community?
The communities in which these companies work are important too. Vice District Brewing Co in Chicago is a black-owned microbrewery on the South Side that attracts a diverse set of staff and customers. As Athena Stevenson said, "Vice District Brewing is providing a space for diversity and accessibility in an industry that has yet to expand its reach. Beyond beer, the tap room facilitates connections through conversation, an activity that transcends industry, income, race, and gender." Companies like Sola Café in Bozeman, MT and Detroit S.O.A.R. also put community first and engender a tolerant, engaged, and diverse culture.
When Team RAZA arrived at Wild Idea Buffalo Company, they wondered what community this company was serving. When founder Dan O'Brien took the team far out into the Great Plains of South Dakota to admire his herd, they came to realize that this was his community of need — buffalo feeding on native and regenerative pastures. As Zach Friedman recognized, "The impact was undeniable — from the towering bison to the subtle but vital grasses on the pasture — the ecosystem was thriving. Even though a few dozen buffalo must be harvested each year, this community is stronger under Dan's management than it would be under industrial farming operations."
How Much Work Does it Take?
A constant theme from the students is the hard work required to create and sustain a social enterprise. Many of the MBAs making the trip came from families of entrepreneurs who struggled to maintain their businesses. Entrepreneurs need to step out and dive in, in spite of the odds. As Ryan Schell put it, "(S)ocial entrepreneurship is about 10% inspiration and 90% sweat. Every task is important, no matter how small. A common quality among our entrepreneur partners was that they were in constant motion, getting stuff done." Although the work of Ross Open Road teams was often focused on financially secure methods for maintaining long-term growth, it is the "un-measurable measurable" that keeps these entrepreneurs going.
Where Does the Spark Come From?
Social entrepreneurs develop their ideas a number of different ways, but the germ of their ideas usually comes from a personal experience. Team OKRA discovered in the first week that Detroit S.O.A.R. co-founder Harriette Brown "Chef Bee" became inspired to feed people with nutritious food in her community after facing her own health issues. According to Kevin Jones, "Tracing her problems back to improper nutrition and inadequate healthy food options in her neighborhood, she made it her mission to use food to change the lives of her family, neighborhood, and those living in the food deserts in Detroit."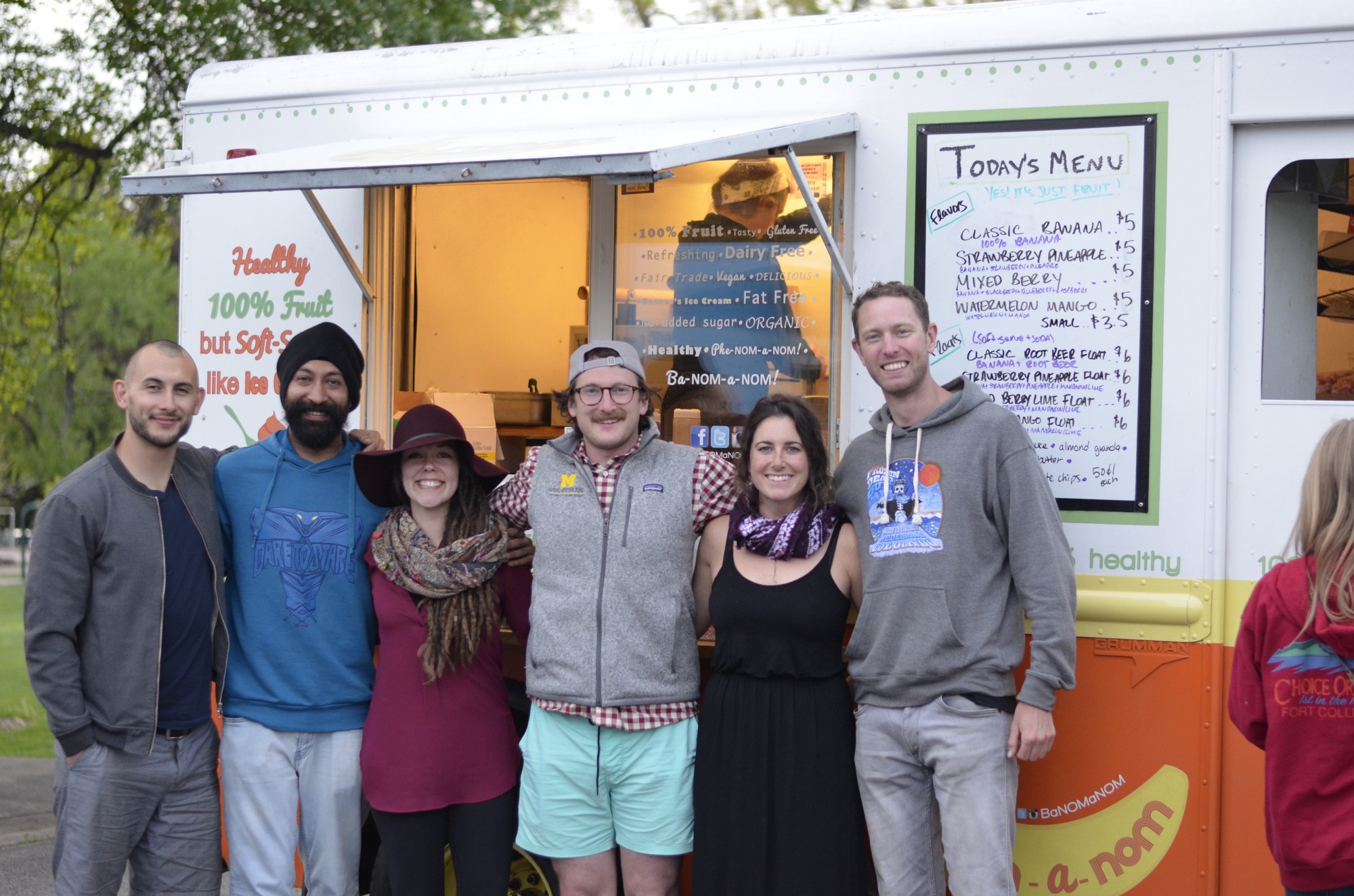 Sarah Ladley, who founded Ba-Nom-A-Nom in Fort Collins, CO was also transformed by a personal experience: "When I was 13, my grandparents took me on a trip to Kenya. And as we sat in our air conditioned van traveling around the country, I witnessed adults crawling on the ground. I thought to myself, How is this fair? Why do I have what I have? I learned about polio and other health issues that people faced, and I knew that I wanted to work in health." Her experience recovering from thyroid cancer has also had an effect on the rollout of her business, as it has forced her to place more value on work-life balance.
The work for the MBAs of Ross Open Road is to quickly learn about new businesses and identify areas for improvement, then make actionable suggestions that can actually be implemented in the near future. With the help of these students, hopefully these enterprises can succeed where others have failed, and ultimately they can transform their communities. These Ross MBAs know that they will be transformed.  To properly take in the scope of the entire experience, read the weekly blog entries from all three teams at the Ross Open Road website.  See photos of the Detroit Kickoff.
For students interested in the 2018 Ross Open Road experience, there will be information sessions at the Ross School of Business starting in December. Watch for updates on the 2018 program at the Center for Social Impact website.
Below are details of the teams and their journeys:
The teams were:
Team OKRA, made up of Ozge Sahin (MBA '18), Kevin Jones (MBA '18), Ravi Patel (MBA '18), and Ava Damri (MBA '18),
Team RAZA, comprised of Ryan Schell (MBA/MURP '19), Ariana Almas (MBA '18), Zach Friedman (MBA/MS '19), and Athena Stevenson (MBA '18),
and Team WCKD, made up of Wiles Kase (MBA/MS '18), Colleen Hill (MBA/MS '19), Kenji Kaneko (MBA/MSI '18), and Dilparinder Singh (MBA '17).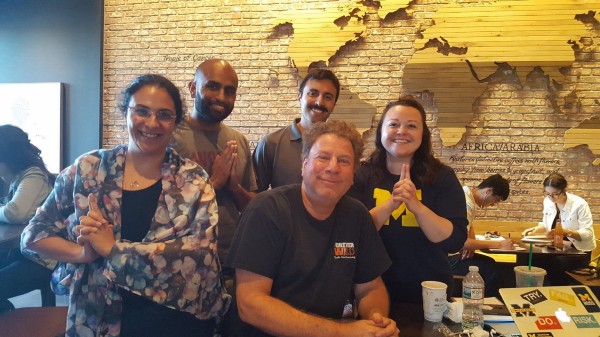 Team OKRA focused on tech and food enterprises:
Team RAZA worked with a clothing company and microbreweries:
Team WCKD worked with a wide range of social enterprises: