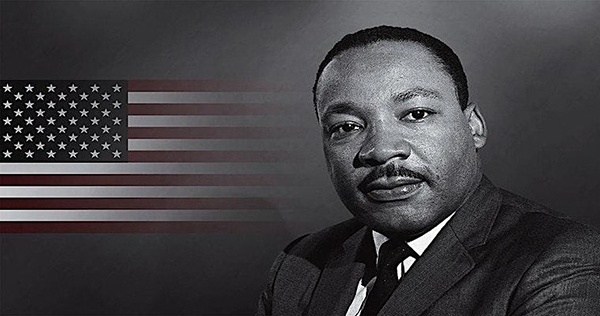 This week we celebrate MLK Day. The life, legacy, scholarship, and leadership of Dr. Martin Luther King Jr. provide us with powerful wisdom and a profound call to action. It is a call to imagine and build a just and loving world. Business+Impact is committed to the work of dismantling the structures of systemic racism and to collectively imagining and building a just future where all can thrive. We must examine how we live our values each day, and seek to continually educate ourselves and others in the work of advancing justice and equity. 
---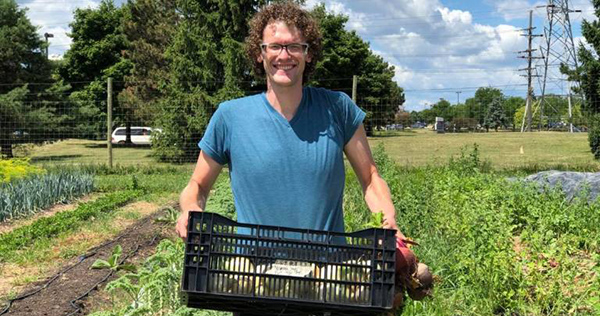 Each summer, Business+Impact awards competitive grants for summer internships to MBAs and BBA juniors in the Ross School of Business as well as MPP students in the Ford School of Public Policy.
 
The application for these monetary awards has just opened and will be considered on a rolling basis until April 18th. Award decisions will be based on the level of need (taking into account other funding being received), consideration of the position, the organization's impact, and the quality of the application.
---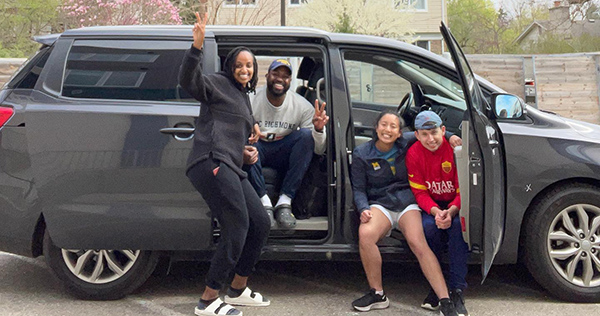 Applications Due:
Mon, Jan 30

Open Road is an action-based social entrepreneurship program taking place in May, where MBAs drive from state to state meeting socially- and environmentally-driven entrepreneurs. Students spend one week on-site in each location, working closely with the entrepreneur to provide a solution or recommendation to a business problem they are facing, then they move on to the next city and the next entrepreneur.
 
Open Road @ Ross is a student club powered by Ford Motor Company Foundation and co-sponsored by Business+Impact and the Zell Lurie Institute.
---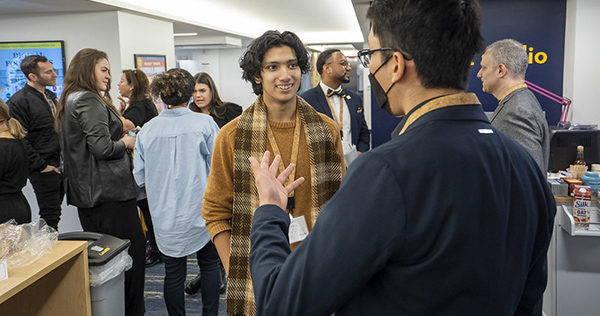 +Impact Studio Stories
Applebaum Impact Design Fellows and +Impact Studio Founders are gearing up for a new impact-focused semester. Starting with a heavy focus on prototyping, venture teams will go deeper in testing and defining their offerings. For the broader campus community, events in the space continue to guide and direct students interested in design thinking for impact. Check out these recent stories:
---
+Impact Studio Course Kicks Off 
The +Impact Studio course (BA670) met for the first time this Winter on January 11th, and welcomed 50 students. Taught by Jerry Davis and Cat Johnson, and attended by grad students from several colleges across campus, the Winter 2023 course will examine ways to design community-based enterprises for the green energy transition with a view toward fair wages and community building.
---

Applebaum Impact Design Fellows serve as temporary venture co-founders working to support the +Impact Studio Founders Program & prototype studio concepts. Fellows will support ventures focused on diversity, equity, and inclusion, and will help take ideas from concept to prototype during the Winter semester. We are seeking students with a strong entrepreneurial spirit, enthusiasm for collaboration, and a commitment to impact to join our collaborative design community!
---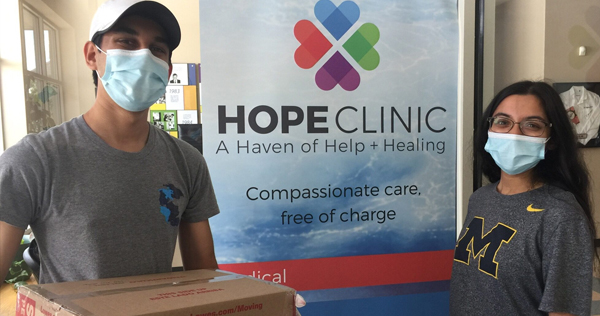 Blueprints for Pangaea U-M Seeks Applicants for Winter Cycle
Case Workshop
Tues, Jan 17 @ 6 pm
Kuenzel Ballroom, Michigan Union

Application Workshop
Thurs, Jan 19 @ 6 pm
On Zoom

Blueprints for Pangaea is a student-run 501(c)(3) nonprofit that ships excess, unused medical supplies from U.S. hospitals to areas in need overseas. Our mission is to mobilize accessible healthcare in emerging communities. At the two events above, B4P members will provide insight on the inner workings of each department and answer your questions. Then APPLY by Sat, Jan. 21 at 11:59 pm ET. Speed dating and interviews will take place the last week of January.

APPLY HERE
---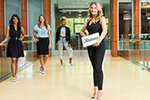 5th Annual Women Who Launch Symposium
Fri, Jan 20 @ 9:30 am
At a Private Location
The Women Who Launch Symposium 2023 explores the theme of "Empower". This event will engage hundreds of women interested in entrepreneurship and investing through speakers, panelists, workshops, and networking opportunities. In addition to notable speakers, the event includes lunch, a self defense workshop, and happy hour.

Women Who Launch is a student group led by MBA candidates at the Ross School of Business. We empower women to engage with entrepreneurship, whether as funders, founders, or team members, and we're dedicated to creating a gender-equal entrepreneurial ecosystem on our campus and in our careers.

CONFERENCE INFO


The Business+Impact Gateway provides you with a single location for all things impact. Here you'll find all of the activities, people and key partners working to use their learning to make a real impact in the world. 
At the University:
TROTTER MULTICULTURAL CENTER
Kaleidescope Conversations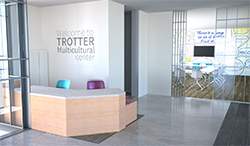 "Colorism"
Tues, Jan. 17 @ 6 – 7:30 pm
Large Meeting Room, Trotter Multicultural Center

"Race and Disability"
Wed, Feb. 1 @ 6 – 7:30 pm
Large Meeting Room, Trotter Multicultural Center

Kaleidoscope conversations will provide an opportunity for students to come together for a conversation with their peers and get the chance to dive beneath the surface, lean into vulnerability, and to explore the struggles and stories that make up our lives.  In this session will we discuss the legacy of colorism and the ways in which it continues to impact the lives of people of color.
---
SCHOOL OF EDUCATION

Proposals accepted
Dec. 1, 2022 – Mar. 12, 2023
Bring your passion and make an impact on pre-K–12 Education. The James A. Kelly Learning Levers Prize is a student pitch competition that supports scalable, research-based ideas that promote learning in pre-K–12 education. All U-M undergraduate and graduate students from the Ann Arbor, Dearborn, or Flint campuses can enter as individuals or teams.
---
OFFICE OF ACADEMIC MULTICULTURAL INITIATIVES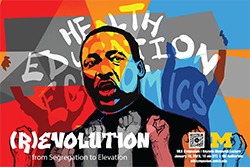 Below are a number of highlighted events commemorating the Reverend Dr. Martin Luther King Jr. this year:

"Racism in the White Church" – Tues, Jan. 17 @ 1 pm

Linda Villarosa "Under the Skin" – Tues, Jan. 17 @ 4:30 pm

Anti-Racism Teach-In – Tues, Jan. 24 @ 3 pm

6th Annual Rackham King Talks – Thurs, Jan 26 @ 6 pm

Alice Wairimu Nderitu "Racial Injustice" – Wed, Jan 31 @ 4 pm

See the complete listing of events
---
GINSBERG CENTER
Learning in Community Workshops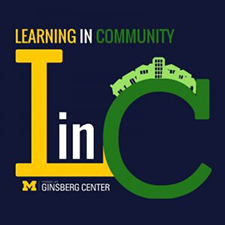 Fri, Jan. 20 @ Noon – Virtual

Tues, Jan. 24 @ 6 pm – Virtual

Fri, Feb 10 @ Noon – Virtual

Wed, Feb 15 @ 6 pm – Virtual

The Ginsberg Center offers multiple workshops to support students and staff who are working with communities through courses, student organizations or independently. Learning in Community (LinC) is an educational workshop and training series focused on supporting those interested in community engagement, social justice, democratic engagement, advocacy, activism and philanthropy.
---
FORD SCHOOL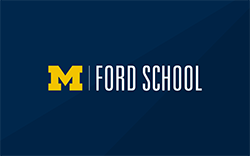 The Ford School hosts a diverse array of timely, meaningful events that engage with students, community, and public policy leaders. During the coming month, the Ford School will host this wide-ranging and powerful series of talks on diversity, poverty and immigration.

Masterclass in Activism with Angela Harrelson – Fri, Jan. 20 @ 4 pm

Teacher Diversity and Student Success: Why Racial Representation Matters in the Classroom – Tues, Jan. 24 @ 4 pm

Jelani Cobb on "The half-life of freedom: Notes on race, media and democracy" – Tues, Jan. 24 @ 6 pm
---
POVERTY SOLUTIONS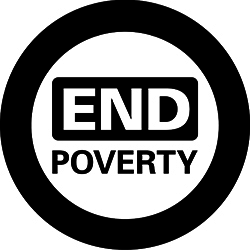 Applications Due:
Wed, Jan. 25

Poverty Solutions is looking for a Research Assistant to support the United Way for Southeastern Michigan on their Financial Well-Being Innovation Challenge, a grant challenge that provides significant technical assistance and support to community organizations before and while they pilot their proposed economic and financial mobility-enhancing Detroit-based programs.

Apply Now
---
WILLIAM DAVIDSON INSTITUTE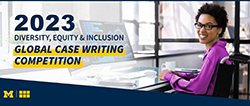 Intent-to-Enter Form
Due Tues, Jan. 31
You are invited to enter our competition and support and strengthen diversity, equity and inclusion (DEI) skills and knowledge for today's students, who will become tomorrow's global business leaders. WDI Publishing and the University of Michigan's Ross School of Business are proud to present the second annual DEI Global Case Writing Competition.

More Info
---
LSA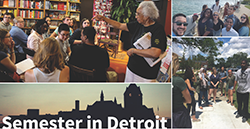 Applications due
Tues, Jan 31

Semester in Detroit applications are accepted on a rolling basis, which means that the earlier you apply, the better chance you have of getting in. The Semester in Detroit spring program accepts undergraduate students from all schools and departments at the University of Michigan-Ann Arbor. All students, from Freshmen to Seniors or Super Seniors are eligible to apply.

Apply Now
---
In the Impact Community: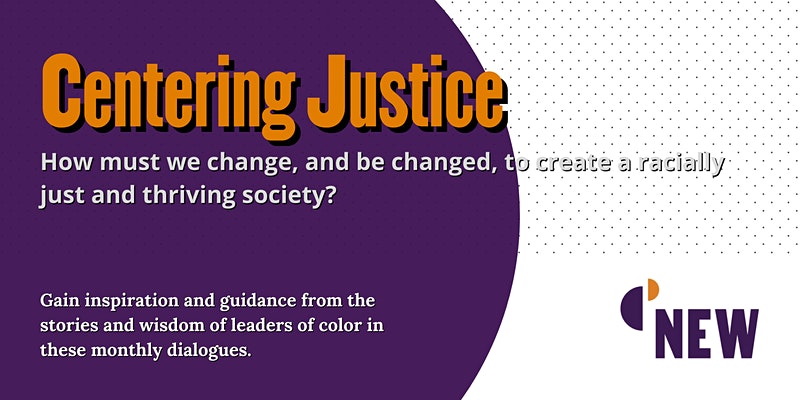 Thurs, Jan. 18 @ Noon-1:30
Online

In this session, NEW will explore how we exit old oppressive systems, and build new ways of being and working together through Just Transition. What is Just Transition? It's how communities build thriving economies that provide dignified, productive and ecologically sustainable livelihoods; democratic governance and ecological resilience. 

RSVP Here
---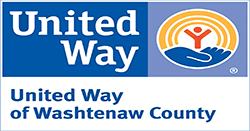 Sign up to participate during
Black History Month

United Way of Washtenaw County (UWWC) has a vision that by 2030 your zip code will no longer determine your opportunity in life. At present in Washtenaw County, it does. Join United Way on a virtual self-guided learning journey examining the history and impacts of racism and how it shapes people's lived experience in Washtenaw County. Along the way, you'll also receive examples and tools on how to undo racism and build racial equity and justice.

Sign up now!
---

Volunteer now

Help Creative Washtenaw conduct surveys for a national study called "Arts & Economic Prosperity 6" in partnership with Americans for the Arts. As a survey volunteer, you'll join our call list and have the opportunity to collect surveys at an upcoming arts + cultural event in town. Fill out our volunteer form, and we will be in touch soon!

Volunteer Here
---
Net Impact's Circular Plastics Challenge calls upon innovators, systems-thinkers, and practitioners from all walks of life and levels of study to consider,"How might we keep plastics in the economy and out of the environment by using upstream innovation to reduce plastic leakage?" Up to five teams will be selected as finalists in the Circular Plastics Challenge. Finalist teams will gain exclusive access to a career-focused industry connections event where they will hear from and network with subject matter experts in the fields of material circulation and sustainability. Finalist teams will present their solution to a panel of expert judges at the final showcase event.