Professors: Cat Johnson, Jerry Davis |  Credits: 3
Winter 2023

The +Impact Studio graduate course BA670 prepares students to be architects of an equitable, just, and sustainable future. In this award-winning interdisciplinary course, you'll gain a mindset, a process, and a set of tools and experiences for designing new and equitable models for business. In Winter '23, the +Impact Studio course will focus on a just energy transition. Innovations in financing and technology have dramatically changed the costs of launching enterprises such as solar microgrids, and the recent Inflation Reduction Act greatly increases potential funding for renewable energy. We will be engaging with neighborhood partners in Detroit to design feasible business models for green energy that support communities. The course is 3 credits, and will be offered to all graduate students on Wednesdays.
---
Tues, Nov. 29 @ 5:15 – 7 pm
+Impact Studio, Blau Hall
Calling all undergrads! Come learn how to use prototyping as a tool to generate ideas, validate concepts or explore technologies using Food Futuring to cultivate your imagination. In our complex world there is a need to develop and test ideas without causing harm to others. This workshop will help you understand what, how, and when to prototype, and to transform good ideas into interactive, emotional experiences with an equity lens. This session will be run by Keesa V Johnson (MDes), an award-winning creative systems designer and design strategist who uses African and indigenous principles throughout the design thinking process.
---
Fri, Nov. 18 @ Noon ET
School of Social Work, ECC 1840
and Livestreamed
Consider attending this Poverty Solutions event, cosponsored by Business+Impact. Norma Rey-Alicea is the Executive Director and co-founder of NextGen Talent (NGT). Norma has dedicated her career to the development of new educational models and career advancement solutions to close the opportunity gap for low-income students of all backgrounds, with a focus on Latinx, Black, Native American, and immigrant students.
Mon, Dec. 5 @ 6:30 – 8:30 pm
University of Michigan Museum of Art
Community Case Competition, Net Impact @ Ross, and Detroit Impact @ Ross invite you to celebrate the conclusion of our Fall Impact Cases and build community with one another! Co-sponsored by Business+Impact.

RSVP here
---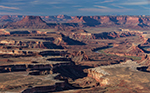 InterMission (MO 330) is a self leadership course for undergraduate students adrift in a sea of expectations who are exceptional at fulfilling goals set by others but find themselves too busy to reflect on whether they're the right thing to do. The goal of the course is to help you authentically lead yourself and others — everyday, in ways large and small. Taught by Kevin Thompson the course includes a one-week wilderness expedition in Utah's Canyonlands with the National Outdoor Leadership School (NOLS).

More Info
---

Business+Impact's Jerry Davis writes that business is by far the most popular college major in America. But are business schools training young people to build and lead more equitable enterprises, or churning out apparatchiks whose main function is to serve shareholders?

READ MORE


The Business+Impact Gateway provides you with a single location for all things impact. Here you'll find all of the activities, people and key partners working to use their learning to make a real impact in the world. 
---
WILLIAM DAVIDSON INSTITUTE

Information Session
Wed, Nov. 16 @ 10 am ET
Online

You are invited to enter our competition and support and strengthen diversity, equity and inclusion (DEI) skills and knowledge for today's students, who will become tomorrow's global business leaders. WDI Publishing and the University of Michigan's Ross School of Business are proud to present the 2023 DEI Global Case Writing Competition.

More Info
---
WILLIAM DAVIDSON INSTITUTE
Wed, Nov. 16 @ 5 pm
Ross School of Business, R1230
For cities and countries looking to market themselves, culinary tourism has become an essential and powerful branding element.
But can this kind of travel be about much more than food? Yigal Schleifer, the co-founder and editor-in-chief of Culinary Backstreets, will tackle that question and more during a talk hosted by the William Davidson Institute at the University of Michigan. 
---
PLANET BLUE
The Excellence in Sustainability Honors Cord program is designed to recognize students who went above and beyond to advance their knowledge, skills, and practice of sustainability ethics while studying at the University of Michigan. The acceptance to the Excellence in Sustainability Honors Cord program will allow students to receive an Excellence in Sustainability Honors Cord for graduation, join an exclusive alumni LinkedIn network, and be part of a sustainability spotlight series.
---
FORD SCHOOL OF PUBLIC POLICY
The Ford School hosts a diverse array of timely, meaningful events that engage with students, community, and public policy leaders. During the coming month, the Ford School will host this wide-ranging and powerful series of talks on diversity, poverty and immigration.

Fri, Nov 18 – Ensuring that postsecondary credentials pay off for low-income students

Mon, Nov. 28 –Special screening of the feature film "She Said"

Wed, Nov. 30 – Lead in the water: What are the educational impacts on Flint students?

Thurs, Dec. 8 – What policymakers need to know about the criminal justice system
---
LSA
Fall Applications Due
Fri, Dec. 2

GSP is an interdisciplinary living-learning community that brings students together from around the world to engage in social justice education on a global level. We invite applications from students of all backgrounds and levels of intercultural experience and from any college or school at the University of Michigan-Ann Arbor.

Apply here
---
GINSBERG CENTER
Apply By Fri, Dec. 9

The Ginsberg Center provides multiple forms of financial resources for student groups and organizations to engage in positive change through social justice education, leadership development, and meaningful service experiences with the community. The Community Engagement Grant program allows us to deepen our partnerships with student organizations and support community-based initiatives. Community Engagement Grants are offered on a rolling basis until funds are depleted.

Apply Now
---
In the Impact Community:
VITA stands for Volunteer Income Tax Assistance. Join a community of over 80 volunteers in working to complete federal and state tax returns for low to moderate income families in Washtenaw County. Volunteer to help clients save on costly tax preparation fees, and put over $1.4 million of refunds into the hands of those that need it most. No experience? No problem! United Way's comprehensive training process will give you the skills and knowledge necessary to prepare basic tax returns.
---
We need innovative leaders like you to imagine how we can craft a truly circular economy! Industry-leading companies are eager for fresh, out-of-the-box thinking to push the plastics industry to become more circular, at scale. In an effort towards making progress on the UN Sustainable Development Goal 12: Responsible Production and Consumption, Net Impact's Circular Plastics Challenge calls upon innovators, systems-thinkers, and practitioners from all walks of life and levels of study.
---
Nov. 30 – Dec. 2
Dakar, Senegal
The 15th Annual Global Health Supply Chain Virtual Summit (GHSCS-2022) will focus on equity, resilency and country ownership. The last couple of years have highlighted several vulnerabilities in country health systems impacting not only their response to the pandemic but also their ability to continue to address other routine health issues. GHSCS 2022 will explore all of these issues and more through a combination of keynotes, panel discussions, and contributed talks. 
---
Academic institutions are only now beginning to provide instruction in relevant disciplines such as authentic leadership and sustainability.  Meanwhile, natural foods companies have seldom recruited MBA students, so many of the best management practices, analytical tools, growth strategies, and latest research on organizational development are simply not present in the ranks of their leadership. MBArk was created to bridge that gap, bringing the "hearts" of natural foods together with the "smarts" of business education.

Apply Now