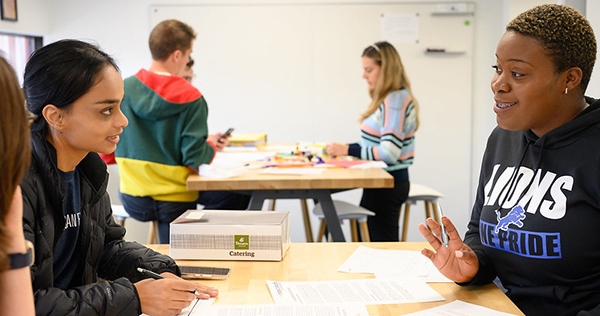 Professors: Cat Johnson, Jerry Davis |  Credits: 3
Winter 2024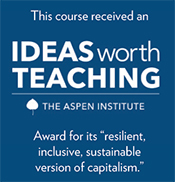 The +Impact Studio graduate course (BA670) prepares students to be architects of an equitable, just, and sustainable future. In Winter '24, this award-winning course will focus on the green energy transition.  We will be engaging with neighborhood partners in Detroit to design equitable and feasible business models for innovative green energy models that support communities. The course is 3 credits and will be offered to all graduate students on Wednesday mornings during the Winter semester.  This course received an Aspen Business & Society Ideas Worth Teaching Award in recognition of its expansive purpose, innovative thinking, and integrated, multi-disciplinary approach.
Read a new Medium Post about the Winter '24 +Impact Studio course.
---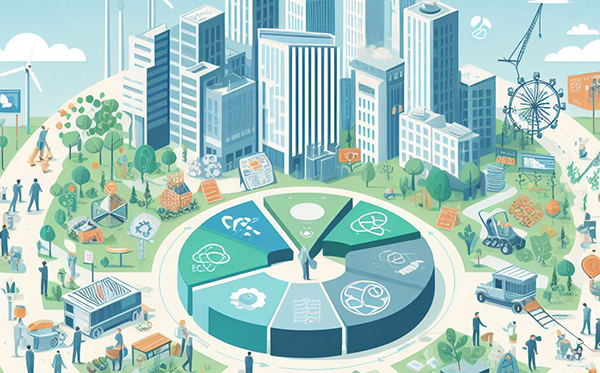 Join us for a panel discussion about working in ESG. Ross alums and leaders in the ESG space will share their experiences, insights, and recommendations around working in ESG and tips for recruiting.
---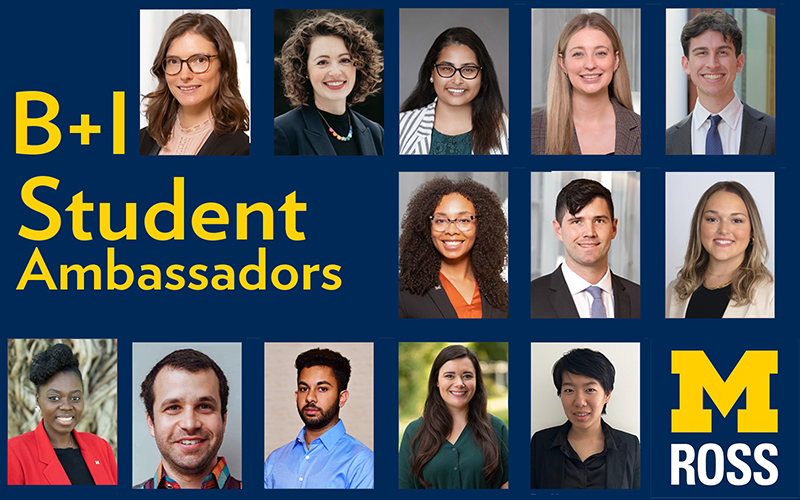 We are proud to announce our 2023-24 B+I Student Ambassadors — graduate and undergraduate students from the Ross School of Business and other peer schools who represent the student voice for the B+I initiative. Many of these students have participated in our programs or received funding or scholarships from us, and have been actively involved in the numerous impact activities at U-M.
---
B+I's New Executive-in-Residence
Business+Impact  is proud to announce our newly-recognized Executive-in-Residence, Dr. Neil C. Hawkins! Neil Hawkins has spent a career collaborating to define a positive and impactful role for business in global sustainable development and public policy. For 31 years, he was a key leader at Dow, ultimately serving as Chief Sustainability Officer and CVP for Environment, Health, and Safety. He has also served as President of the Erb Family Foundation currently is interim CEO and President of the World Environment Center. B+I staff and students are excited to engage with and learn from the wealth of experience Dr. Hawkins brings to this position.
SOCIAL ENTERPRISE SPOTLIGHT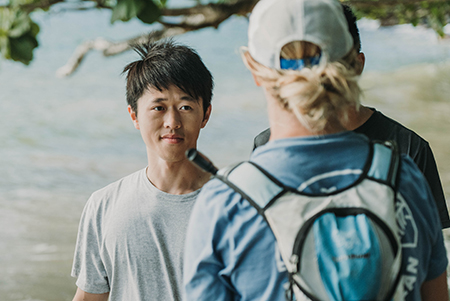 Sea Spider
Almost half of the Great Pacific Garbage Patch, a floating island of trash twice the size of Texas, is made up of discarded fishing gear. This gear, called ghost fishing nets, strangle marine life and block sun from contributing to the underwater ecosystem. Sea-Spider uses artificial intelligence, in conjunction with existing technology, to predict when and where nets can be found and ultimately removed.

Mon, Dec. 4 @ 6-8 pm
University of Michigan Museum of Art
Community Case Competition, Net Impact @ Ross, and Detroit Impact @ Ross invite you to celebrate the conclusion of our Fall Impact Cases and build community with one another! Co-sponsored by Business+Impact.

RSVP on CampusGroups
---

Highlights from DNEP
The Detroit Neighborhood Entrepreneurs Project is now part of the B+I stable of offerings, bringing together small businesses in Detroit with UM faculty-supervised student teams to provide a learning experience for students and solve business' legal, financial, marketing, operational, and design challenges. Below are some highlights.
Fri, Dec. 15 @ 3-8 pm
Jam Handy
2900 E. Grand Blvd., Detroit
Shop from a variety of local minority-owned businesses, including apparel, food, jewelry, artisans, and more at DNEP's Holiday Market!  Support local Detroit Businesses while finding unique gifts for this holiday season. There is a shortage of affordable indoor market spaces available for micro-businesses, making it hard for businesses who do not have a brick and mortar to participate in #ShopSmall campaigns.
NEWS:
---

Professor: Kevin Thompson
Credits: 3 | Winter 2024
Presented in cooperation with B+I, InterMission is a self-leadership course for students adrift in a sea of expectations who are exceptional at fulfilling goals set by others but find themselves too busy to reflect on whether they are the right thing to do.  The course includes a one-week wilderness expedition in Utah's Canyonlands with the National Outdoor Leadership School (NOLS). The wilderness expedition is strenuous and has an incremental cost.  InterMission has 10 classroom sessions of 90 minutes each and 7 intensive days on the wilderness expedition, which runs at the conclusion of winter term before summer internships. The classroom sessions will utilize and apply three rigorous, science-based frameworks developed at Harvard Business School, Virginia's Darden School, and Michigan Ross.

View the syllabus
---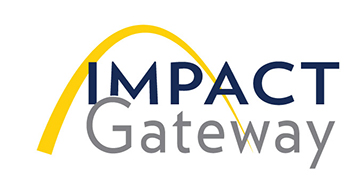 Continuously updated for current students, our listing covers hundreds of impact undergraduate and graduate courses for impact at Michigan Ross, across campus, and online. Courses in social impact and sustainability, as well as social justice and world issues are shown. Constantly updated, the list shows the most up-to-date courses actually available to students currently registering for the Winter '24 semester. It's just a part of our larger Impact Gateway.

LINK TO COURSE LISTING


The Business+Impact Gateway provides you with a single location for all things impact. Here you'll find all of the activities, people and key partners working to use their learning to make a real impact in the world. 
At the University:
FORD SCHOOL OF PUBLIC POLICY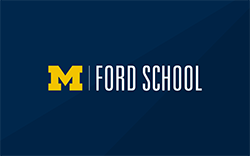 Tues, Nov. 14 @ 8-9 pm ET
Virtual Event
Topics of discussion with our alumni will include Unique pathways into careers in public policy; diversity, equity, and inclusion in the public policy work place; policy implications of current events; and mentorship and impact opportunities.
---
DESAI ACCELERATOR
Start-up and Intern Applications

Startup Applicaton Due
Intern Application Due
Tues, Nov. 14
Join the Desai Community! We look for early-stage companies founded by upcoming or recent University of Michigan – Ann Arbor graduates. We prefer companies with demonstrated product-building capability, market validation, and an exceptional team dynamic with the ability to execute quickly.
Start-up Application    |    Intern Application
---
SCHOOL OF SOCIAL WORK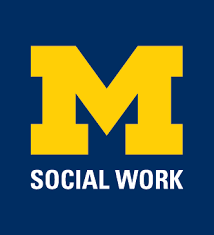 Drawing on an interdisciplinary faculty within a public university seated in a region of enormous need and promise, School of Social Work events share education, research, and service that fosters progressive change for students, faculty and staff.

ENGAGE Community Engagement Showcase – Wed, Nov. 15

Unity in Diversity Dinner – Thurs, Nov. 16

A Microaffirmation Approach Toward Understanding Mental Health and Well-Being Among Black Male College Students – Thurs, Nov. 30

Community and Social Change Info Session – Wed, Dec. 6

Exploring a Social Justice Career Path – Thurs, Dec. 7

Promoting Action for Intersectional Social Justice – Mon, Dec. 11
 
---
PLANET BLUE
The Excellence in Sustainability Honors Cord program is designed to recognize students who went above and beyond to advance their knowledge, skills, and practice of sustainability ethics while studying at the University of Michigan. The acceptance to the Excellence in Sustainability Honors Cord program will allow students to receive an Excellence in Sustainability Honors Cord for graduation, join an exclusive alumni LinkedIn network, and be part of a sustainability spotlight series.

Learn More
---
GLOBAL SCHOLARS PROGRAM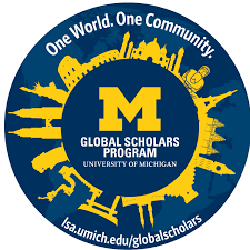 Fall & Winter 2024 Deadline
Sun, Dec. 3

GSP is an interdisciplinary living-learning community that brings students together from around the world to engage in social justice education on a global level. We invite applications from students of all backgrounds and levels of intercultural experience and from any college or school at the University of Michigan-Ann Arbor.

More Info
---
SCHOOL OF EDUCATION

Propose Now

The James A. Kelly Learning Lever Prize is a competition designed to challenge University of Michigan students to invent digital tools with the potential to significantly improve student learning. This prize encourages a culture of innovation in education, and rewards the creative, interdisciplinary work of University of Michigan students.

More Info
---
GINSBERG CENTER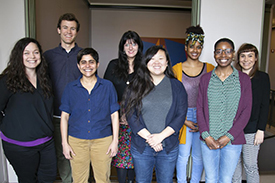 Apply By Fri, Dec. 8

The Ginsberg Center provides multiple forms of financial resources for student groups and organizations to engage in positive change through social justice education, leadership development, and meaningful service experiences with the community. The Community Engagement Grant program allows us to deepen our partnerships with student organizations and support community-based initiatives. Community Engagement Grants are offered on a rolling basis until funds are depleted.

Apply Now
---
In the Impact Community:
Upswell Summit 2023, powered by Independent Sector, will advance our singular mission by offering thought leadership that wrestles with issues plaguing our nation, workshops and panels that will strengthen your institutional, personal, and professional development, as well as time to invest and care for the most important person in the work – you.  
---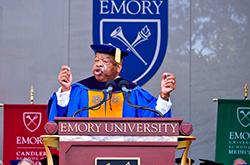 Application Due
Fri, Nov. 17 at 11:59 pm ET
All undergraduate and graduate students are invited to apply as teams for the free John Lewis Case Competition this month. The preliminary round consists of an industry-generic PowerPoint statement on intention. Semifinalists will be assigned to a corporate sponsor on December 11th and given a specific case prompt based on that sponsor's racial justice/equality goals. The overall winning team will receive $20,000, with $7,000 for second place and $3,000 for third place.
---
VITA stands for Volunteer Income Tax Assistance. Join a community of over 80 volunteers in working to complete federal and state tax returns for low to moderate income families in Washtenaw County. Volunteer to help clients save on costly tax preparation fees, and put over $1.4 million of refunds into the hands of those that need it most. No experience? No problem! United Way's comprehensive training process will give you the skills and knowledge necessary to prepare basic tax returns.
---
Academic institutions are only now beginning to provide instruction in relevant disciplines such as authentic leadership and sustainability.  Meanwhile, natural foods companies have seldom recruited MBA students, so many of the best management practices, analytical tools, growth strategies, and latest research on organizational development are simply not present in the ranks of their leadership. MBArk was created to bridge that gap, bringing the "hearts" of natural foods together with the "smarts" of business education.

Apply Now