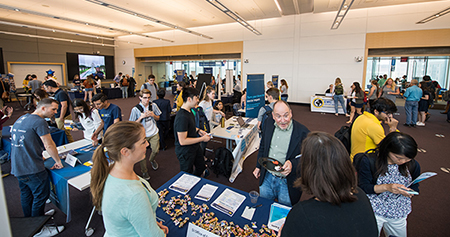 Thurs, Sept. 7 @ 11 am – 1 pm
Ross School of Business
Sixth Floor, Tauber Colloquium
Welcome new and returning students! We hope your summer was empowering and invigorating because we have a lot of opportunities coming up for you. As part of our mission to make students aware of impact opportunities across campus, we welcome students to our 6th annual Business+Impact Showcase at Ross. Students will have a chance to meet with over 30 organizations and map out their U-M impact journeys. The event will also feature a "Mission & Mocktails Area," and other fun, engaging activities.
---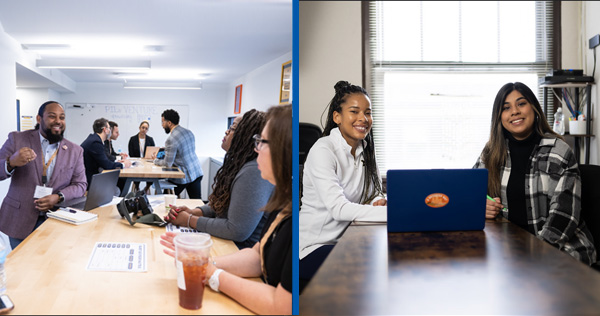 Program Applications Open for +Impact Studio Founders and Fellows, Nonprofit Board Fellowships
Calling all current U-M students! Do you have a strong entrepreneurial spirit? Enthusiasm for interdisciplinary collaboration? A commitment to impact? If so, we want you! Come join our vibrant collaborative community and help take ideas from concept to prototype to scale!

The +Impact Studio Founders Program helps impact-driven creators and innovators bring impactful ideas to life that build a sustainable and just world for all! Using business knowledge, design tools, and research expertise, our experienced and interdisciplinary coaches and fellows roll up their sleeves and work alongside founders to accomplish great things.

Applebaum Impact Design Fellows are part of an interdisciplinary cohort working as co-creators alongside +Impact Studio Founders to prototype and advance studio concepts.

FIND OUT MORE ABOUT BOTH PROGRAMS

Business+Impact's Nonprofit Board Fellowship Program develops cross-sector leadership skills by placing graduate students as non-voting members on board in Southeast Michigan nonprofits.

The 2023-24 Student Application for the program is now available, along with student instructions, and is due Thurs, Sept. 14 at 11:59 pm.

You must attend an info session below in order to participate in the program for 2023-24:

BF Info Session
Tues. Sept 5 @ Noon – 1 pm
Blau Colloquium, Blau Hall (food provided)

BF Info Session #3
Wed. Sept 6 @ 4-5 pm
Room 3240, Weill Hall (food provided)

If you are unable to attend due to an academic or religious conflict, please email us.
---

In this episode of Social Impact Design for Business, Jerry Davis of Michigan Ross' +Impact Studio interviews Tom Sugrue, Professor of Social and Cultural Analysis and History at NYU, and author of "Origins of the Urban Crisis: Race and Inequality in Postwar Detroit."  In this episode, Tom dispels the myth that Detroit's economic hardship and racial tensions began with the 1967 uprising and instead identifies factors at play since the 1920s, and looks ahead to a brighter future for Detroit.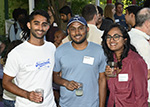 Tues, Sept. 5 @ 4:30-6:30 pm
Casa Dominick's
812 Monroe St., Ann Arbor
Business+Impact and Net Impact are excited to welcome all MBAs to a kickoff Happy Hour at Dominicks, celebrating the beginning of the academic year and renewing friendships while refreshing ourselves. New and returning MBAs interested in impact are invited to gather at this special event featuring sangria and pizza, co-sponsored by Business+Impact and Ross Net Impact.

Attendees will be limited.

RSVP TO ATTEND
---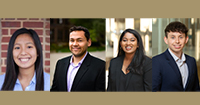 Application due:
Mon, Sept. 25 @ 11:59 pm
Are you an MBA2 committed to addressing complex social challenges? This year the Skip and Carrie Gordon Scholarship Fund will award three $7,500 scholarships to MBA2s who demonstrate a dedication to impact. Applications are open now, and winners will be announced in October.
Summer Abiad (MBA '23), Connor Donnelly (MBA/MS '23), Harshita Pilla (MBA/MURP '23), and Joss Woodhead (MBA '23) were each chosen to receive Gordon Scholarships in 2022-23.
---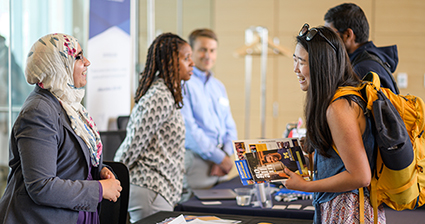 Impact Events Where You Can Meet Us!
Business+Impact will be taking part in a number of tabling events during the next month where you can meet us and find out more about our programs and our mission:


The Business+Impact Gateway provides you with a single location for all things impact. Here you'll find all of the activities, people and key partners working to use their learning to make a real impact in the world. 
At the University:
IMPACT INVESTING GROUP
The Impact Investing Group at Michigan Ross serves businesses that face inequitable financing. IIG's Microfinance Fund provides microloans to entrepreneurs in Detroit and Ann Arbor. Now you can donate to this fund and impact SE Michigan.
---
SCHOOL OF INFORMATION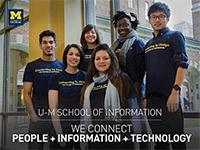 Apply Now

Have an information-based project you're having trouble prioritizing? Your organization can get the help you need from the University of Michigan School of Information (UMSI). Organizations and units on the U-M campus are invited to host a student team who will provide high impact deliverables on your project. Interested? 

Apply here
---
CCC
Community Case Competition provides pro bono management consulting services for local nonprofit organizations while also providing RSB and other University students the opportunity to further develop business skills learned in the classroom and the chance to give back to the local community.  Applications are open for their 10 week consulting projects. Students can check out #ccc-2023 and slack CCC if you have any questions!
---
SCHOOL OF SOCIAL WORK
Social Work Events
Are You an Anti-Racist Practitioner? – Sept 8 @ 9 am
History to Present Day: Race and Housing in Ann Arbor – Sept 14 @ Noon
Global Approaches to Child Mistreatment Prevention – Sept 22 @ 9 am
Beyond Pronouns: Cisnormativity in Social Work Practice – Oct 12 @ Noon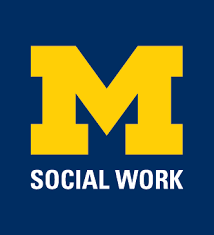 We invite all UM students to attend events and meet our people at the School of Social Work. We're excited for you to experience the thinking of the School of Social Work
---
FORD SCHOOL
Policy Talks @ Ford
Planning for Development Impact – Sept 11 @ 11:30 am
Developing a Measure to Assess Racial Equity-oriented Social and Emotional Learning Practices – Sept 14 @ Noon
The Injustice of Place Book Talk and Alumni Reception – Oct 24 @ 6 pm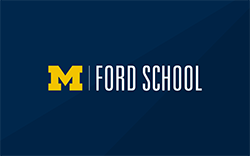 The Ford School hosts a diverse array of timely, meaningful events that engage with students, community, and public policy leaders. During the coming month, the Ford School will host this wide-ranging and powerful series of talks on diversity, poverty, and more.
---
CAMPUS SUSTAINABILITY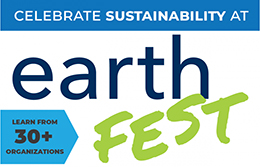 Thurs, Sept 21 @ 10 am – 2 pm (rain or shine)
The UM Diag
Earthfest celebrates sustainability initiatives across U-M and the surrounding communities while providing an inclusive platform to educate and engage the campus community on opportunities to support sustainability and environmental justice on campus and in our daily lives. Come learn about sustainability on campus and participate in fun engagement opportunities.
---
CAMPUS SUSTAINABILITY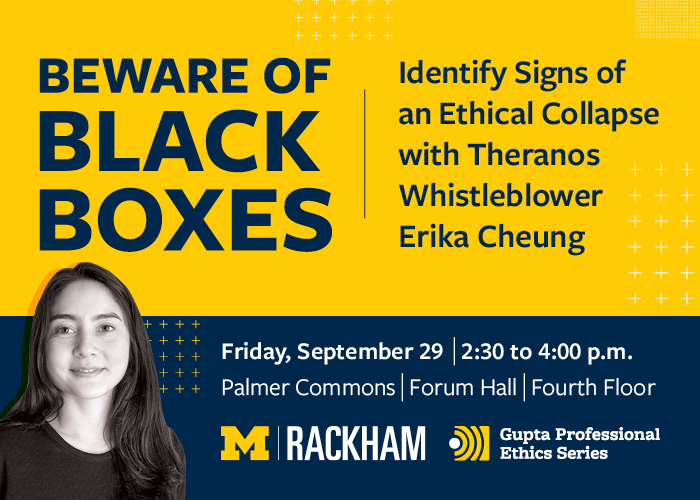 Theranos was the darling of Silicon Valley. The company boasted a revolutionary blood diagnostic and vision for the future of healthcare that many wanted to believe in. However, in a swift series of events, the company became one of the most highly reported business scandals in American history. Could this outcome have been prevented? Could it have been predicted? In this discussion, whistleblower Erika Cheung will discuss some of the timeless warning signs of an organizational ethical collapse. Additionally, we'll discuss some of the challenges that may arise in one's own journey in the pursuit of ethical decision-making. 
---
GINSBERG CENTER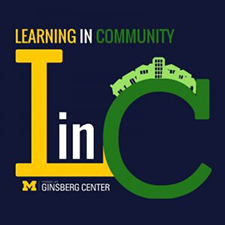 Tues, Sept. 19 @ 4:30 pm
Fri, Sept. 22 @ Noon
Mon, Sept. 25 @ 6 pm
Fri, Sept. 29 @ Noon
Tues, Oct. 3 @ 4:30 pm
Online
 
The Ginsberg Center offers multiple workshops to support students and staff who are working with communities through courses, student organizations, or independently. Learning in Community (LinC) is an educational workshop and training series focused on supporting those interested in community engagement, social justice, democratic engagement, advocacy, activism, and philanthropy.
---
CENTER FOR THE EDUCATION OF WOMEN+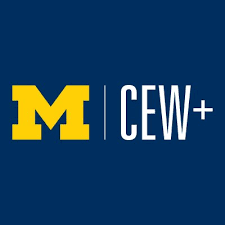 Wed, Oct. 4 @ 9 am – 1 pm
Michigan League
 
The CEW+ annually brings together staff, faculty, students, and community members to create change through introspection, dialogue, and action at our advocacy symposium. The goal is to give participants practical tools to better advocate for themselves and others. Attendees participate in workshops and roundtable discussions that highlight relevant U-M resources, offer professional development skill-building, and showcase the advocacy journeys of diverse speakers. 
---
In the Impact Community:
The 13th Annual Detroit Month of Design Festival is a citywide celebration of creativity that gathers designers and the greater community to celebrate Detroit's role as a national and global design capital.  Check out 175+ creatives, 80+ events, and meet 50,000 attendees in various Detroit neighborhoods throughout the month.

More Info
---
The Up to Us Campus Competition is a nationwide leadership development and civic engagement initiative that mobilizes young people to build public awareness campaigns that educate their peers about the long-term national debt. The application is now live – apply today! (US-based student opportunity only.) There is a $10,000 grand prize, in-person and funded leadership training in Washington, DC.

Apply Now
---
ClimateCAP
Jamie Alexander Online event Fri, Sept. 15
Fellowship: Apply Starting Sun, Oct. 3
Summit Conference at Michigan Ross in Feb. 2024!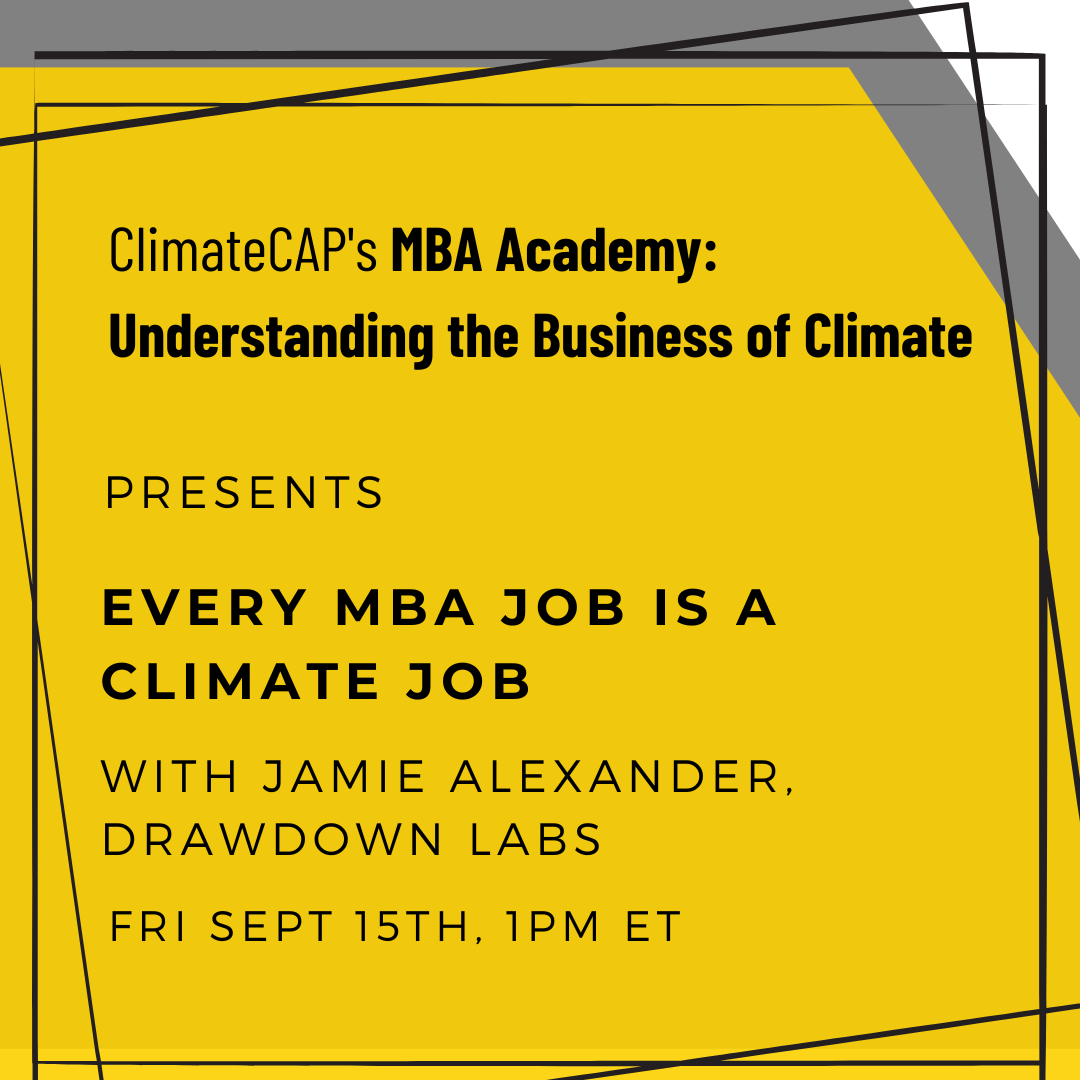 ClimateCAP's signature program is an annual Summit which will be held February 9-10, 2024, at the Ross School of Business in Ann Arbor, MI.
The ClimateCAP Fellowship offers a select group of MBAs a transformational and immersive cohort-based experience that enables and empowers them to become the next generation of climate leaders and changemakers.  Fellowship applications open October 3rd.
---

MON, SEPT 18 @ 9 AM – 4 PM
KENSINGTON HOTEL, ANN ARBOR
The sixth annual Michigan Angel Summit is the perfect gathering for individual investors to mingle with fellow financial adventurers from all corners of the state. Enjoy a day filled with illuminating talks, engaging discussions, and networking galore.

More Info
---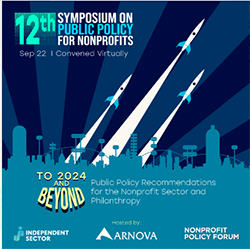 Fri, Sept. 22 @ 1-4 pm ET
Online
The Association for Research on Nonprofit Organizations and Voluntary Action (ARNOVA), Independent Sector, and Nonprofit Policy Forum invite you to attend the 12th Symposium on Public Policy for Nonprofits, which will focus on surfacing promising public policy recommendations to strengthen the nonprofit sector and philanthropy.
---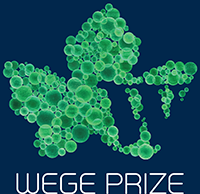 Apply by Oct. 8
Wege Prize is an annual competition that ignites game-changing solutions for the future by inspiring college/university students around the world to collaborate across institutional, disciplinary, and cultural boundaries to redesign the way economies work. Participants contend for $65,000 (USD) in total cash prizes, all while learning — and helping to show the world — what the future of problem solving looks like.
---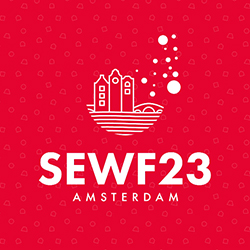 Oct. 11-12, 2023
Amsterdam, The Netherlands
OR Online
Our annual flagship event brings together thousands of social enterprise leaders, policymakers and purpose-led people with one goal: to raise awareness of social enterprise as an expanding global mechanism for social change. SEWF23 will be a milestone in Amsterdam's journey to creating a well-being economy that prioritises people and the planet.
---
Fri, Oct. 20 @ 8 am – 4:30 pm
Wayne State University
OR Online
We are planning a variety of presentation formats and workshops, along with some wonderful invited guests, including a free Thursday night networking dinner the evening before the conference.
Our Keynote Speaker will be Andre Ebron, the Senior Director for Diversity, Equity and Inclusion at the United Way for Southeastern Michigan. 

Register Here
---

OCT. 23-25
SAN FRANCISCO, CA
SOCAP convenes the most engaged and diverse impact investing community in the world. For more than 15 years, the SOCAP conference has been the flagship event and leading convener in the impact economy, gathering more than 100,000 people since our first event. This is the largest, action-oriented gathering where investors, entrepreneurs, and social impact leaders come together to accelerate progress against the world's toughest challenges through market-based solutions.

More info